Meet Our Team

Baddour & Associates also offer Residential Relocation services for companies and their employees who have opted to establish their business in the Greater Palm Springs market.
They understand that finding the right place for a residence is essential to achieving a successful integration into the area. 
Palm Springs continues to attract businesses to the area year round. It's all about the lifestyle here and more people have chosen to embrace this way of life often while they continue to work. Tourism is up 10% since 2015 and continues to drive the growth of this community. The cannabis industry has also provided many jobs in our valley.
There is a wide range of housing options available. Palm springs is a unique market that comprises full time residents, part-timers and investment buyers who want to generate income while building equity in their homes. There is a strong hotel market, too, with many small hotels for sale in the area.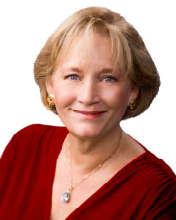 Ingrid Baddour
Principal Broker
CCIM, GRI
DRE # 00751437
Ingrid Baddour
Ingrid Baddour, Owner and Managing Broker of Baddour & Associates, was first licensed in CA in 1980 and opened her own commercial real estate office in 1990. She was the managing broker for a major residential firm before she established her own brokerage firm. She has the CCIM designation from the National Association of Realtors, as well as a GRI. Ingrid served as a director of the Palm Springs Board of Realtors, chairwoman for the Palm Springs Commercial Committee and served on the education committee. Originally from Northern, CA, she has been a resident of Palm Springs for 38 years.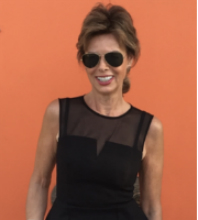 Terri Lee Ryan
Realtor
Hotel/Retail/Industrial
Sales & Leasing
DRE # 01996191
Terri Lee Ryan
Terri Lee Ryan is the former owner and asset manager of the iconic Canyon Hotel & Racquet Club, a 425 room mid-century hotel in south Palm Springs, the Balboa Inn (Balboa Island) and the Las Casitas Hotel (Catalina Island). She has had a presence in Palm Springs since the mid-1980's and has seen Palm Springs evolve into a vibrant community over the years. Terri began her real estate career in Chicago at CBRE in office leasing, industrial sales and corporate relocation. She has worked for premiere national residential and commercial real estate developers in sales and marketing in Chicago and Palm Springs and has been servicing both our residential and commercial clients in the valley for over 40 years.